Project Lead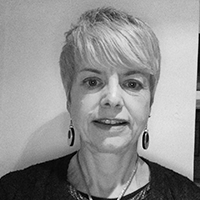 Christine Tarpey
Christine has a strong track record in the field of school improvement. Following two headships, Christine worked as Link Adviser/Primary Strategy Manager for Leicestershire and then as Strategic Lead for Primary at Stoke City Council. Her most recent full-time role was as Head of Service, Derby City Council where she was responsible all phases of schools and for PVI settings. Her current work as an educational consultant has included partnership working with groups of schools in Stoke and in Leicestershire. She is commissioned by trusts and by individual schools to carry out school reviews, to support improvement strategies, to run training for governors and staff and to provide leadership coaching. Christine has been subject to enhanced DBS disclosures.
School Improvement Partners
Mark Cordell
Mark has extensive experience of local authority school improvement work having enjoyed a number of roles in local authorities in the East Midlands. Currently a Raising Achievement Partner, over the last 7 years he has worked with several primary, secondary and special schools in Leicester and has specific responsibilities within the local authority for newly qualified teachers and CPD. Mark's extensive leadership experience has been gained from teaching in schools in Nottingham and Nottinghamshire. He has been a registered inspector and carried out several inspections in primary and secondary schools. Mark is an accredited Pupil Premium Reviewer.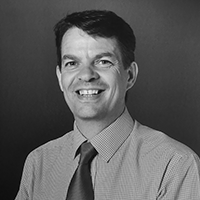 Vincent Hampton
Vincent is an experienced senior leader having been in headship for more than a decade. He has worked in and supported a wide range of primary schools in the south-east and East Midlands. During Autumn 2018 he took on the role of Associate Raising Achievement Partner for Leicester City Council and he has also conducted safeguarding reviews. He is a pupil premium reviewer, and he has completed peer reviews with Challenge Partners, CfBT and Transform TSA. Vincent is an NPQ facilitator with Inspiring Leaders and he is also an NPQ assessor. He has worked in a variety of schools across the East Midlands on bespoke support packages targeting improvements in maths teaching and learning, including support for teachers and school leaders.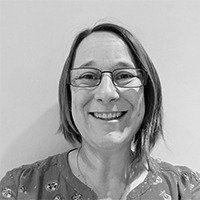 Heidi Malliff
Heidi has over 20 years of successful experience in primary education. During this time she has held various roles in supporting school improvement including: programme managing a School Direct Initial Teacher Training course in collaboration with the University of Derby, Primary Lead for STELLAR (Science Learning Partnership with STEM for Leicester, Leicestershire and North Northants), SLE of Primary Leadership, Assessment and Mathematics, and a facilitator for the NQPML and NPQSL courses. Through her varied experiences to date, she has developed a wealth of knowledge and understanding of what a truly great school looks, feels and sounds like. Heidi is currently self-employed education consultant. She has experience in leading OfSTED inspections across the East Midlands. She has a solid understanding of effective leadership and teaching and learning in which the new framework is based on.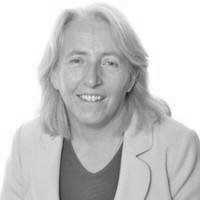 Kerry Mannion
Kerry Mannion is a recently retired Headteacher and National Leader of Education. She has been involved in school improvement work for many years providing both informal and formal support to a wide range of schools. She has experience of conducting Health Checks and whole school reviews, is a Pupil Premium reviewer and has worked as an external advisor for Headteacher Performance Management. She has been a Headteacher at two different schools. Kerry has been subject to enhanced DBS disclosures.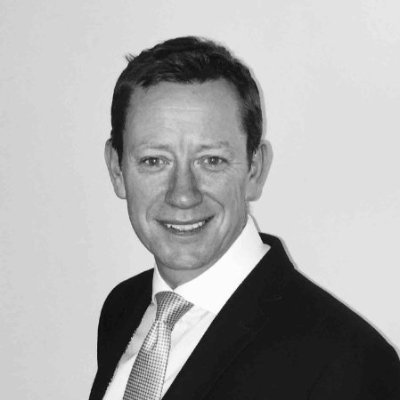 Giles Osborne
Giles Osborne is currently an Improvement Partner with an East Midlands trust. He has recently moved from his role as the Analyse School Performance Consultancy where he advised schools and multi academy trusts. Giles teaches on the National qualification for Headteachers and leads the training for schools on understanding the DfE and Ofsted's data.
An ex-head, deputy and AST, he has worked in a range of Good and Outstanding schools, is the co-creator of the TEAM report (a bespoke format focusing on the achievement of SEN students). He has earned a reputation working as a specialist transforming the outcomes for some of the most challenging schools in the country.
An experienced governor, currently on the board of 2 schools, Giles combines this with his work supporting trusts and schools focusing on the data and outcomes of the pupils. His track record is impressive demonstrating sustainable impact for a variety of academic institutions. Formerly an advisor to Kent LA and a Senior University Lecturer.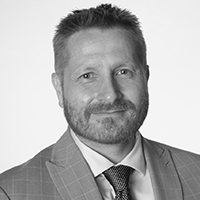 Jon Taylor
Jon has extensive experience of both local authority and Multi Academy Trust school improvement work, having enjoyed a number of roles in local authorities and MATs across the central and south. He has significant experience of designing and implementing peer to peer systems and associated CPD, therefore helping Headteachers to work, plan and improve more effectively together. Jon currently runs his own school improvement consultancy, supporting many schools on their on-going journey of improvement. Jon's passion is leadership development and coaching, helping leaders achieve their own personal best.
Business Manager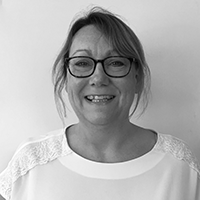 Jo Holland
Jo Holland joined Leicester Primary Partnership on 1st April 2019 and is Business Support Officer for both Leicester Primary Partnership and School Improvement Leicester. Jo has been working for Local Authorities since 2000 working in finance, early years and education. Most recently supporting Leicester City Council's Head of Service for School Improvement.